This article contains information on how to earn Saint Quartz and what Saint Quartz are.
Saint Quartz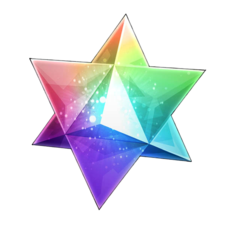 Saint Quartz is the summoning currency found in Fate Grand Order [FGO]. This form of currency allows you to summon craft essences and servants from a pool. While summoning, the default rarity of the essence or servant summoned is at 3 stars. However, if one is lucky, there are times that one may receive a 4 or 5 star ranking essence or servant. For one summon, it takes 3 SQ to summon a craft essences or a servants.
Asides from summoning, there are other uses for the Saint Quartzes:
Replenishing AP. AP (Action Points) allow the player to complete quests in the story.
Resuming the battle. Should you run out of Command Spells, it will revive your team completely with full health and with 100% Noble Phantasm (NP) Charge.
How to Earn Saint Quartzes
Purchasing with real money.
Accomplish quests.
Logging in daily.
Complete event rewards.
Exchanging Saint Quartz Fragments.
Raising the servants' bond level to a certain level.
Admin compensation.
Earned orbs via a special event declared by the admins.
Related Articles