Valor Series Week 5 Recap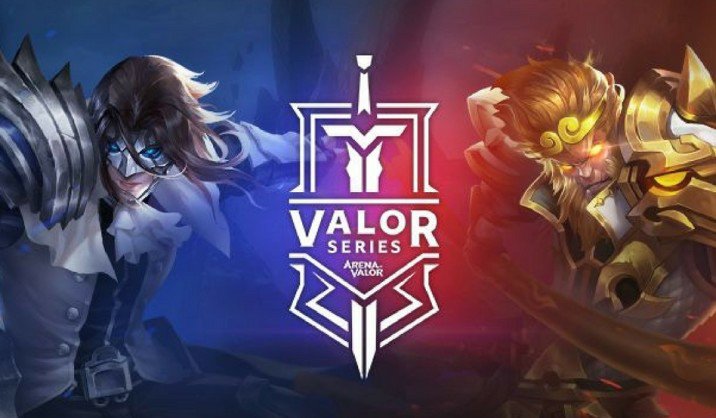 The Valor Series, North America and Europe's $100,000 (combined) qualifier for the $550,000 World Cup, is nearly done with the regular season – after this week's results, only week 6 remains. Let's review how teams performed in a pivotal week 5, as teams vied for a spot in the playoffs. For previous weeks' recaps, here are the recaps for week 4,  week 3, and for weeks 1 and 2.
Here's how things stood after 4 weeks of play:
Valor Series Standings After Week 4

North America
Team
Points
Allegiance
550
Immortals
415
Dino Riders
240
Team Upsla
220
DarkPower
210
One Trick
185
Ten Toes Down
75
Glory Awaits Us
75

Europe
Team
Points
Team Noob
600
Team Vitality
345
For The Dream
275
Nova Esports
240
Team RoyaL
225
MYTH in the Jungle
105
x6tence AoV
105
Team Queso
75
As a reminder, the top four teams from each region advance to the playoffs, while the top eight teams receive prize money for their trouble.
Week 5 Open Qualifiers
Every week, two teams are relegated from the top eight, and a qualifying tournament is held to see which teams will take their places.
North America
Nine teams signed up for the North American qualifiers, though only 5 checked in. Team Feroxx managed to re-qualify for the second week in a row, this time winning the tournament to secure the seventh seed. After multiple failed attempts, Zero9 finally managed to qualify, though their second-place finish left them in the unenviable 8th seed to face off against juggernaut Allegiance in the first round.
Europe
11 teams signed up and 10 teams checked into Europe's qualifying tournament. Qualifier kings x6tence AoV worked their way through the bracket once more, getting to the main draw the hard way for the third time this season. Arctic Gaming finished in second place (with a default loss in the finals), marking their first appearance in the main draw since week 2.
Week 5 Results
North America
Every series on day 1 was one-sided, as the total match time for the day was a mere 59 minutes. Allegiance trolled newcomers Zero9, busting out both Valhein and Yorn in their opening match. In a crucial match between 4th-place Upsla and 5th-place DarkPower, DarkPower unfortunately could not field a roster and was forced to forfeit. (VOD, bracket, and Nyjacky Reddit recap):
Valor Series North America Week 5 Day 1
Team 1
Score
Team 2
Allegiance
2
0
Zero9
Team Upsla
2
0 (DQ)
DarkPower
Dino Riders
2
0
One Trick
Team Feroxx
0
2
Immortals
Signing away Neo and Dave from DarkPower proved to be the difference for Immortals, as they made it back to the finals after falling last week. New hero The Flash was either banned or on the winning team until the finals, which Allegiance took once more, 2-0. Allegiance pushes their series streak to 11 and game streak to 22 in North American Valor Series matches (VOD and Nyjacky recap):
Valor Series North America Week 5 Day 2
Team 1
Score
Team 2
Allegiance
2
0
Team Upsla
Dino Riders
1
2
Immortals
Finals
Allegiance
2
0
Immortals
Check out highlights on the Valor Series YouTube channel.
Zero9 and One Trick made it out of the relegation matches, with DarkPower and Feroxx dropping out.
Europe
With For The Dream, Nova, and RoyaL separated in the standings by 50 or fewer points, day 1's results were of utmost importance. FTD took care of business against Team Queso, 2-0, while RoyaL defeated Nova, 2-0, knocking them out of the top four for the first time in the regular season. The top two seeds also advanced, though Team Noob took 1/3 the time Team Vitality did to finish their opponents (VOD, bracket, and Nyjacky recap):
Valor Series Europe Week 5 Day 1
Team 1
Score
Team 2
Team Noob
2
0
Arctic Gaming
Team RoyaL
2
0
Nova eSports
For The Dream
2
0
Team Queso
x6tence AoV
1
2
Team Vitality
For The Dream returned to the finals for the first time since week 1, ending Vitality's run of three straight finals appearances. Team Noob reigned supreme once again, however, sweeping the semifinals and finals for their fifth regular season win in five tries (VOD and Nyjacky recap):
Valor Series Europe Week 5 Day 2
Team 1
Score
Team 2
Team Noob
2
0
Team RoyaL
For The Dream
2
0
Team Vitality
Finals
Team Noob
2
0
For The Dream
In the relegation matches, Nova eSports defeated Arctic Gaming, while Team Queso defeated x6tence AoV.
Standings
Here are your standings after week 5. DarkPower was seemingly stripped of their points after losing Dave and Neo, which is bizarre considering they would have had enough points for prize money regardless of whether they earned points in week 6. In any case, One Trick is the only team capable of knocking Upsla or Dino Riders out of the playoffs. They would have to at least make the finals though, something they haven't done all season.
There is a bit of confusion with Arctic Gaming, as two are listed on ESL's Europe page. Combining their points would put them in 8th place, just ahead of MYTH in the Jungle and in line for $1000 of prize money. Team Queso cannot make the playoffs, though RoyaL and Nova are neck-and-neck for the 4th and final spot. Unless there is a rule change, they will play each other once more in the first round in week 6, a fitting way to determine who advances.
Allegiance and Noob have secured the respective #1 seeds, while Immortals has secured the #2 seed in North America.
Valor Series Standings After Week 5

North America
Team
Points
Allegiance
700
Immortals
515
Dino Riders
305
Team Upsla
285
One Trick
230
Team Feroxx
95
Ten Toes Down
75
Glory Awaits Us
75

Europe
Team
Points
Team Noob
750
Team Vitality
410
For The Dream
375
Team RoyaL
290
Nova Esports
285
Team Queso
140
x6tence AoV
135
MYTH in the Jungle
105
To catch more Valor Series action, tune in on Wednesdays and Saturdays at www.twitch.tv/arenaofvalor or www.youtube.com/arenaofvalor.
More Arena of Valor World Cup (AWC) Resources
Arena of Valor (AoV) Recommended Article List