Valor Series Playoff Teams Set For E3 (Week 6 Recap)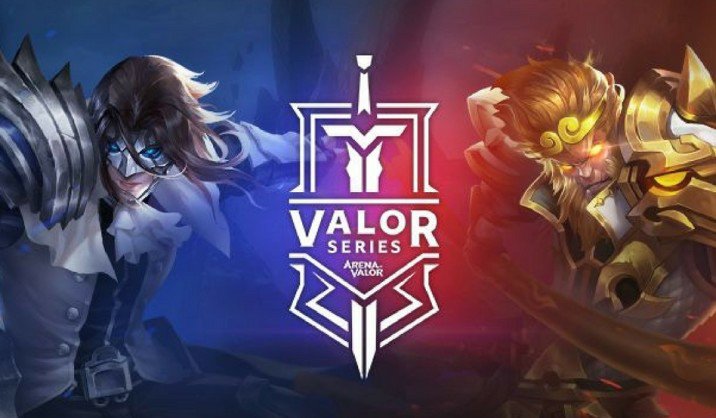 The sixth and final week of the Valor Series, North America and Europe's $100,000 (combined) qualifier for the $550,000 Arena of Valor World Cup, is complete and the four playoff teams from each region have been decided. They will compete at E3, where in addition to a spot in the AWC for the champion of each region, the following payouts are on the line:
1st – $20,000
2nd – $10,000
3rd – $7,500
4th – $5,000
5th – $3,000
6th – $2,000
7th – $1,500
8th – $1,000
Let's take a look at how the Valor Series regular season wrapped up. For previous weeks' recaps, here are the recaps for week 5, week 4,  week 3, and for weeks 1 and 2.
Here's how things stood after 5 weeks of play:
Valor Series Standings After Week 5

North America
Team
Points
Allegiance
700
Immortals
515
Dino Riders
305
Team Upsla
285
One Trick
230
Team Feroxx
95
Ten Toes Down
75
Glory Awaits Us
75

Europe
Team
Points
Team Noob
750
Team Vitality
410
For The Dream
375
Team RoyaL
290
Nova Esports
285
Team Queso
140
x6tence AoV
135
MYTH in the Jungle
105
Week 6 Open Qualifiers
Every week, two teams are relegated from the top eight, and a qualifying tournament is held to see which teams will take their places.
North America
Eight teams signed up for the North American qualifiers, with six checking in. ToxicPigs, led by streamer Focuzed, qualified for the first time, while Reformed – with their own streamer, Casualkitty – won the qualifier to secure the 7th seed.
Europe
Nine teams signed up and seven teams checked into Europe's qualifying tournament. Arctic Gaming qualified again, though they were taken out in the finals by newcomers Spanish Takers.
Week 6 Results
North America
Needing to advance to the finals to go to the playoffs, One Trick defeated 4th-place incumbents Upsla, 2-0, to stay alive. Every other series was completely one-sided, every game lasting just 12 minutes or less. Toxic Pigs, seeing the writing on the wall, went for a fun and unusual strategy of committing five members to a single lane to rush down towers, only to lose in nine minutes anyway (VOD, bracket, and Nyjacky Reddit recap):
Valor Series North America Week 6 Day 1
Team 1
Score
Team 2
Allegiance
2
0
Toxic Pigs
Team Upsla
0
2
One Trick
Dino Riders
2
0
Zero9
Reformed
0
2
Immortals
One Trick's shot at the playoffs was denied by juggernauts Allegiance in the semifinals, as the results of the day 2 were identical to those of week 5. Immortals finally took a game off of Allegiance, ending the latter's 27-game winning streak, but Allegiance keeps alive their 14-series win streak going into the playoffs (VOD and Nyjacky recap):
Valor Series North America Week 6 Day 2
Team 1
Score
Team 2
Allegiance
2
0
Team Upsla
Dino Riders
0
2
Immortals
Finals
Allegiance
2
1
Immortals
Check out highlights on the Valor Series YouTube channel.
Though the relegation matches didn't relegate anyone, Zero9 managed to pick up some crucial points with a win over Reformed. Because One Trick already lost in the semifinals, Upsla's win over Toxic Pigs was meaningless in the end.
Europe
It was win or go home (figuratively speaking) for Team RoyaL and Nova eSports, as the winner would advance to the playoffs while the loser would be eliminated. Nova managed to reverse the result from a week prior, convincingly outplaying RoyaL to the tune of a 2-0 victory. Elsewhere, the results went chalk, with Team Noob busting out a Team DC + Toro lineup and styling over Arctic Gaming. (VOD, bracket, and Nyjacky recap):
Valor Series Europe Week 6 Day 1
Team 1
Score
Team 2
Team Noob
2
0
Arctic Gaming
Team RoyaL
0
2
Nova eSports
For The Dream
2
0
Team Queso
Spanish Takers
1
2
Team Vitality
For the second week in a row, For The Dream defeated Team Vitality, making a strong claim as the 2nd-best team in Europe. FTD showed very strong play in game 1 against Team Noob as well, but ultimately fell once again, 2-0. Team Noob thus caps off their perfect Valor Series, winning all six regular season titles (VOD and Nyjacky recap):
Valor Series Europe Week 6 Day 2
Team 1
Score
Team 2
Team Noob
2
0
Nova eSports
For The Dream
2
0
Team Vitality
Finals
Team Noob
2
0
For The Dream
In the relegation matches, Arctic Gaming defeated a dejected Team RoyaL, while Spanish Takers defeated Team Queso.
Playoff Standings and Prize Money
Here are your final standings:
Valor Series Final Standings

North America
Team
Points
Allegiance
850
Immortals
615
Dino Riders
370
Team Upsla
330
One Trick
295
Team Feroxx
105
Zero9
105
Glory Awaits Us
85

Europe
Team
Points
Team Noob
900
Team Vitality
475
For The Dream
475
Nova Esports
350
Team RoyaL
320
Team Queso
170
x6tence AoV
135
MYTH in the Jungle
105
__ = Advances to Playoffs
Update: It appears One Trick has taken Upsla's spot in the playoffs:
And here are your Teams for #AovE3!!

EU:
1. Team Noob
2. For The Dream
3. @Team_Vitality
4. @NovaEsportsTeam

NA:
1. @TeamAllegiance
2. @Immortals
3. Dino Riders
4. @OneTrickAOV #ArenaOfValor #ValorSeries #AoV pic.twitter.com/oeo8RJTAtD

— Arena of Valor Esports (@AoVEsports) May 24, 2018

We have not yet confirmed the reason for Team Upsla dropping out.
It is unclear what the prize money procedure is for tied teams Feroxx and Zero9. As for DarkPower and Arctic Gaming, neither team could fill 3/5s of the roster needed to qualify for points, so they were discontinued.
The North American and Europe playoffs will take place at E3 in Los Angeles June 12-14, determining two teams that will advance to the Arena of Valor World Cup. To catch the stream, tune in to www.twitch.tv/arenaofvalor or www.youtube.com/arenaofvalor. You might even find yours truly competing in the Caster School on those channels in the days leading up to the event.
More Arena of Valor World Cup (AWC) Resources
Valor Series Week 5 Recap (May 14, 2018)
Valor Series Week 4 Recap (May 7, 2018)
Samurai Gamers Advances to Next Stage of AWC Qualifiers (May 7, 2018)
Valor Series Week 3 Recap (April 30, 2018)
Valor Series Weeks 1 and 2 Recap (April 23, 2018)
Arena of Valor World Cup Breaks Record with Prize Pool (April 17, 2018)
AoV (MSP) Valor Cup Season 1 Grand Finals Recap (April 12, 2018)
Valor Series Launch + AWC Wild Cards Named (March 27, 2018)
$19,000 First Regional Valor Cup Announced (AWC Qualifier) (February 18, 2018)
$500,000+ USD Arena of Valor World Cup (AWC) Announced (February 6, 2018)
Arena of Valor (AoV) Recommended Article List